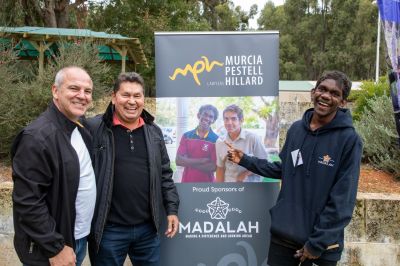 MPH LAWYERS WAS PROUD TO SPONSOR THE MADALAH YOUTH LEADERSHIP SUMMIT THIS MONTH
The two-night camp to Trinity College's Camp Kelly in Dwellingup gave MADALAH's emerging leaders the opportunity to bond with other indigenous students and mentors, take part in capacity building exercises, engage in cultural activities and connect to country.
MADALAH provides more than 300 secondary and tertiary education scholarships for Indigenous students from remote and regional communities to West Australia's leading boarding schools and Australian universities. Far from just providing a bursary, MADALAH wraps around the students to support their journey through mentorship, cultural activities and empowerment.
MPH has been sponsoring MADALAH since 2018 and we share the belief that education is the key to generational change and opportunity.
Congratulations to MADALAH and the emerging leaders for the successful 2021 Youth Leadership Summit. The way students cared for each other, worked together and consistently demonstrated leadership skills was a pleasure to witness and be part of. The MPH team looks forward to continuing our sponsorship and seeing these students progress through their schooling journey.