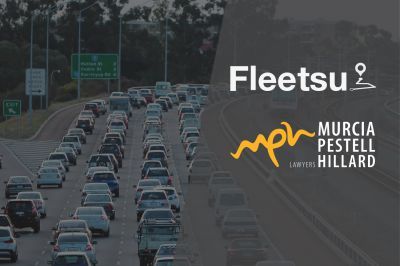 FLEETSU PTY LTD – MERGER WITH US-BASED RAND MCNALLY
MPH recently acted on the successful merger of longstanding client and connected vehicle solutions and telematics company Fleetsu Pty Ltd with the US-based Rand McNally fleet business, a division of Rand McNally, one of Americas's oldest companies. The transaction represents the culmination of Fleetsu's growth over the last 7 years from an innovative start-up to a profitable telematics business whose proprietary software platform is used by several major global truck and automotive OEM businesses and is viewed as best-in-class. Fleetsu's customers include Toyota Australia who in 2021 selected Fleetsu to launch its Toyota Halo connect fleet management solution and other customers include Avis, Budget and Cummins. MPH has advised Fleetsu throughout that journey, across all aspects of its corporate, commercial and strategic development, with MPH Managing Director Grant Pestell having also served as Non-Executive Chairman until the recent completion of the merger.
The transaction with Rand McNally sees Fleetsu's platform, data, and analytics capabilities combined with the existing Rand McNally fleet business, to create a global enterprise that will bring innovative solutions to vehicle fleets worldwide. The new combined Rand McNally will help fleet operators to maximize business productivity through access to real-time, on-the-road data, providing valuable insights that solve for today's challenges like driver location and safety, engine performance and vehicle efficiency (fossil and electric). As part of the merger, Fleetsu shareholders not only received a substantial upfront cash return, but continue to retain exposure to the combined business going forward as it looks to leverage its strategic advantage in the massive US market and other key global markets.
Mark Burchnall (Director) was the transaction lead, ably supported by Paul Cavanagh (Director) and Taila Childs (Lawyer) and assisted by Laura Zollo.